1. Is this relevant to me?
This feature is relevant to all the Verified platform users.
2. What is it?
We're updating the navigation in the Verified platform from a horizontal navbar to a vertical one. The vertical one will provide users with a bit more vertical space to see more content while also giving us more flexibility to introduce upcoming changes.
Once such upcoming change is updating the Company Settings navigation to allow for an ever increasing list of options.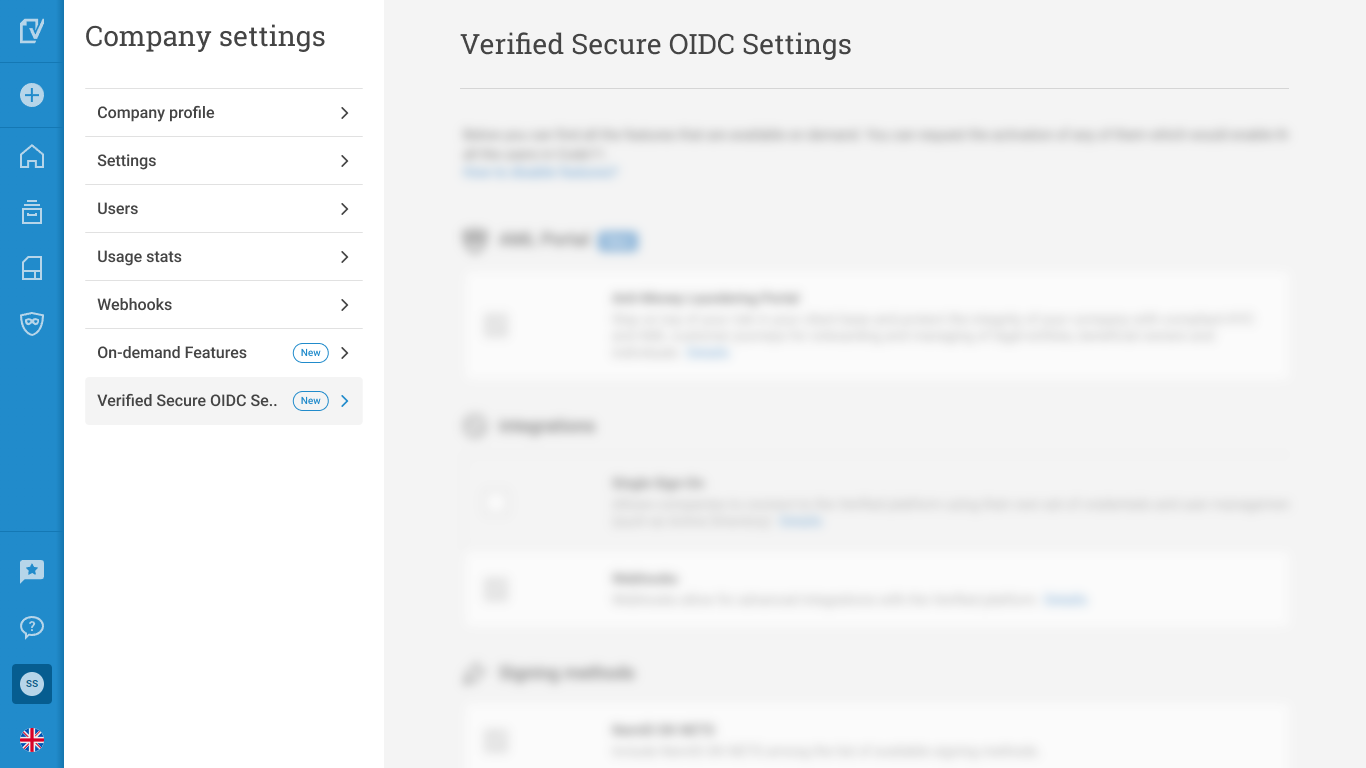 A mockup of an upcoming change to the Company settings area, that integrates with the Vertical navbar
3. How does it work?
The vertical navbar works similar to the horizontal one and includes the same options as before, just presented in a different way.
4. FAQ
Q: When will this be released?
A: We will begin gradually rolling out this feature during July.