A customer gets locked when it is finalized. It is possible to open a completed customer, but the final report must be reset.
The final report is reset by pressing "New Report":
You can choose which of the steps should be reset by ticking the boxes. Note that you tick which steps that are to be reset.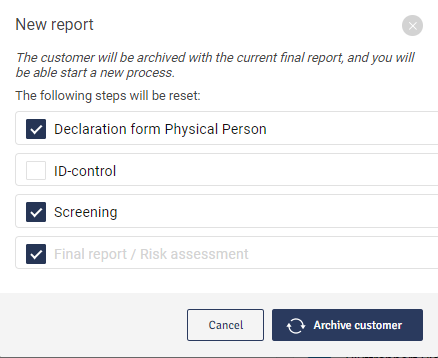 Previously generated final reports are available on the right side of the overview under "Previous assessments: