1. Is this relevant to me?
This is relevant to those who create envelopes in the Verified platform.
2. What is it?
A new page in the Verified web-app that the users will see when clicking the NEW / START button and will allow them to choose between the flows available within the company. This should make the process of choosing between the available flows more intuitive.
This also makes it possible to hide the default flow if your company already has other flows available and you have no use for the default one.
3. How does it work?
When users start the process of creating a new envelope, they will see the following screen: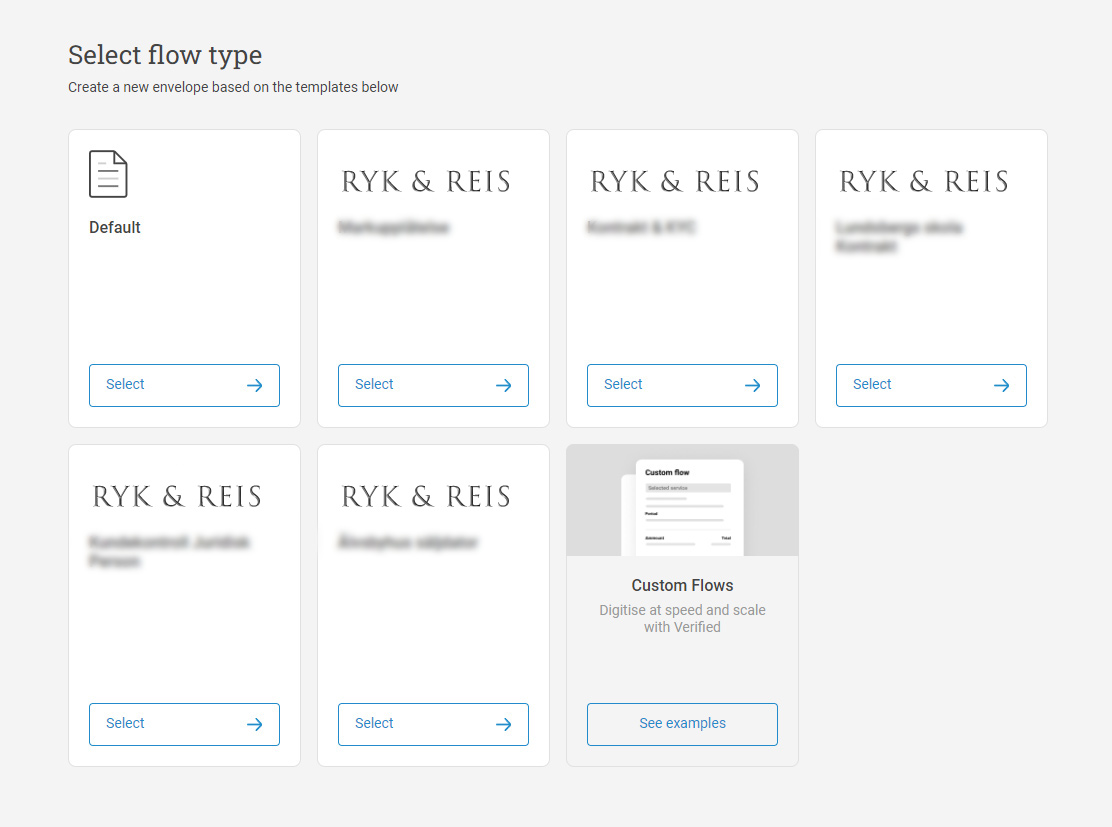 This includes the Default flow, and also all the other custom flows that are available within the company.
4. What about API users?
This has no impact on API users.
5. FAQ
How can we hide the default flow?
Contact our support staff at support@verified.eu to request this.