1. Is this relevant to me?
This is relevant to you if you ever had to change a recipient's signing or authentication method after an envelope was published.
2. What is it?
An update to the existing Edit Recipient modal, that allows the signing and notification methods to be changed for a recipient, assuming they haven't acted on the document.
3. How does it work?
In the Dashboard/Archive, edit a recipient and you will get the following modal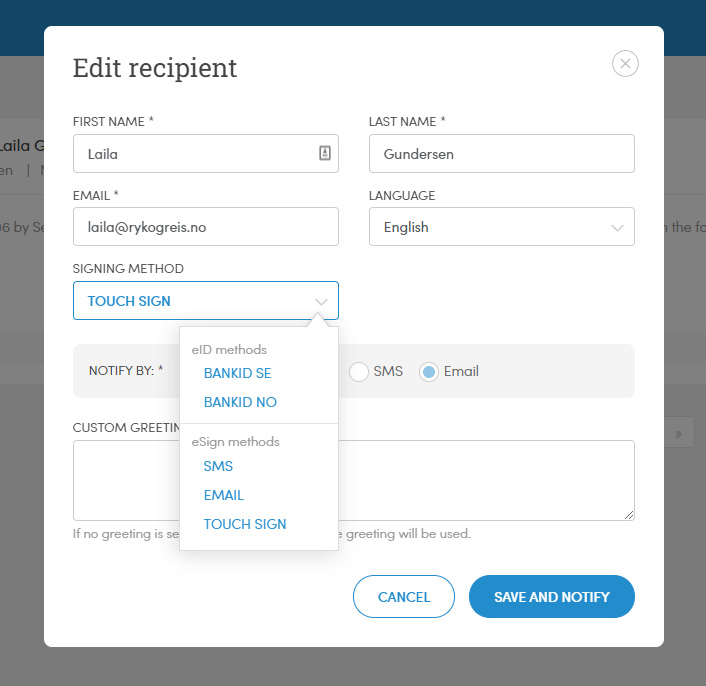 There, you will be able to change the signing or notification method. Saving the changes will also send a new notification to the recipient.
4. What about API users?
This functionality was already available via API, this change was mainly about making this available for regular users.
5. FAQ
If I change the signing method, what happens if the recipient opens the old invitation?
Both the old invitation and the new one, will require the recipient to sign using the new method you have defined for them.