In order to provide a more complete user experience, we'll be introducing a new way to hand over signed documents. Instead of receiving a direct download link to the signed documents, you will receive a link to a new web application: the Recipient Portal: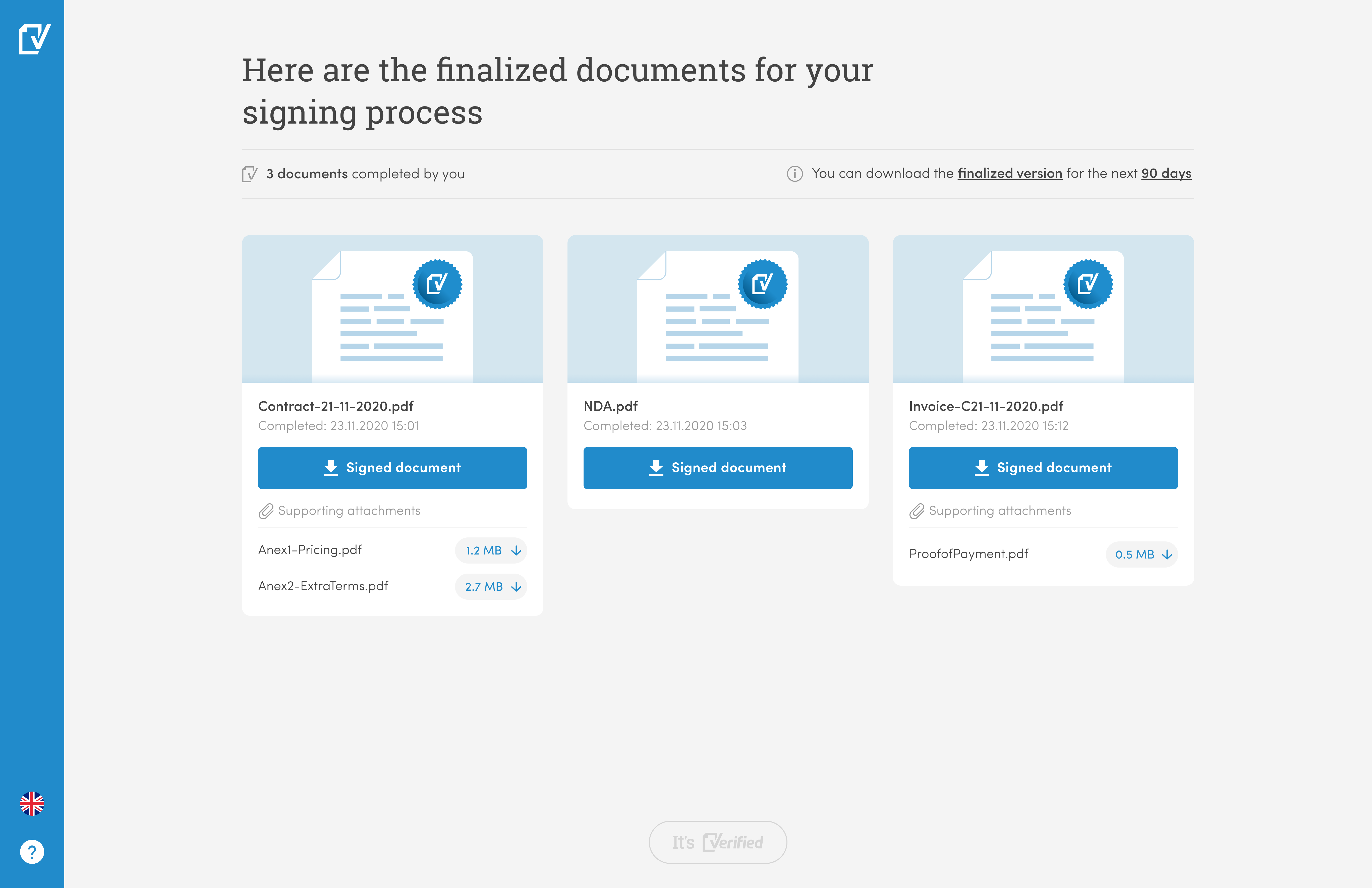 A mockup for how the Recipient Portal will look (bare in mind small changes might still occur before the release)
Here, the user will be presented with the signed documents and their attachments. This allows us to better control the user journey by:
Providing increased security, with the download links being re-generated every few minutes
Better informing the user of the envelope's status, and when the download links will expire
Offering a more helpful user friendly experience
and more
What does this mean for me?
For most users, this will just mean a slightly different experience for downloading your signed documents. However, if your organization is using any automated solutions for storing the signed documents that rely on the "document signed" email to contain download links, then those will stop working, and you should switch to using the Verified API instead.


When will this take place?
We will begin the process of transitioning to this new solution on Feb 01, 2021