You can access this in the dashboard by editing an recipient who had an SSN - social security number - / phone number set.
This will apply for signing (with BankID or SMS), authentication (with BankID or SMS) and notifications (by SMS).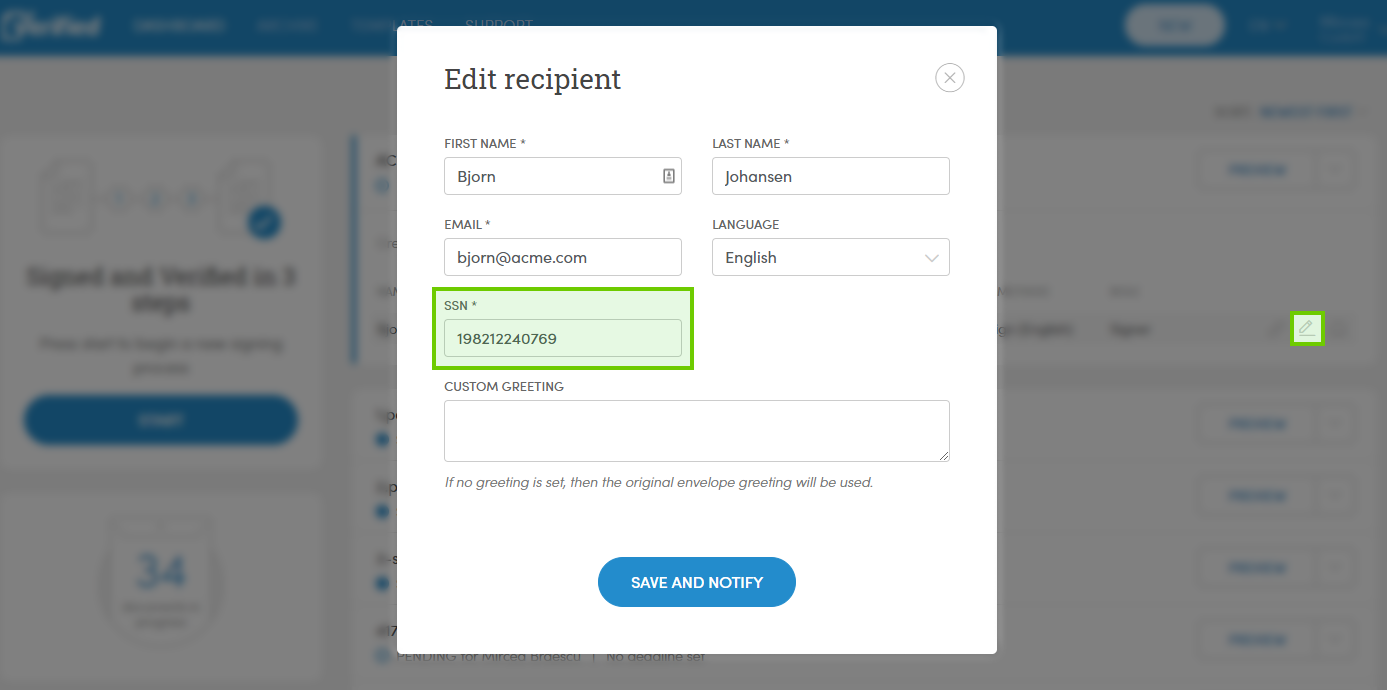 When editing the recipient, we recommend that you mention in the greeting message how they will need to use the new invitation (because the old one they have received would be using the old SSN / phone number).
Due to technical limitations, this feature only applies to envelopes created after Oct 31, 2020.