As an end user, if you've received a document to sign and encountered problems during the signing process, it's important to know what information to include when you contact the Support team.
1. Get the envelope ID
The most important piece is the Envelope ID. You should find this in the footer of the email you have received.

2. Get the error message
The support team needs to know what problem you've encountered in order to isolate and solve the problem. In the case of an error, a first distinction that we need to make is if the platform shows an error message or not
2.1 The platform throws an error
| | |
| --- | --- |
| An error in the Verified Checkout Wizard | An error in the BankID App |
If the platform throws an error then you will need to pass that error code and what app it was (was it Verified? was it bankID?) to the Support team
2.2 The platform does not throw an error
If there is no visible error yet something is clearly broken (such as not being able to sign) then you will need to press the [F12] key to open up the Inspector and select the Console tab. Then, take a screenshot of that error.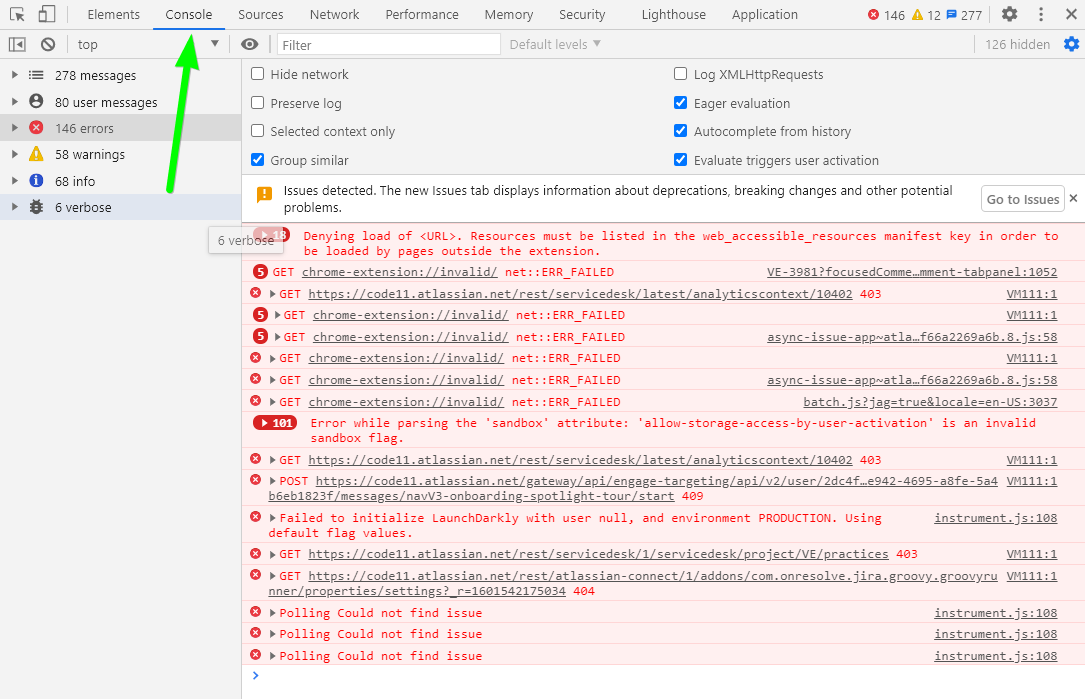 In some cases, depending on the error, you might need to include a screenshot of the Network call that failed as well.
Just like before open the console, but this time go to the Network tab, then select XHR and then select the last call that failed (from the red items in the list on the left, select the last one). Then select the Preview tab and send a screenshot of this as well.