In the case of signing or authenticating with SMS, the recipient will receive an SMS. If the SMS is not received, these are the steps needed to remediate the situation:
1. Make sure the phone number is correct.
As a recipient, you will need to contact the sender and make sure they've set the correct phone number for you. You can find the sender's contact info in the email you've received
2. Try sending the SMS again
An SMS failure can happen anywhere during the communication line, the most common being when the mobile phone is out of network coverage or not available.
In this case try re-sending the SMS a few moments later.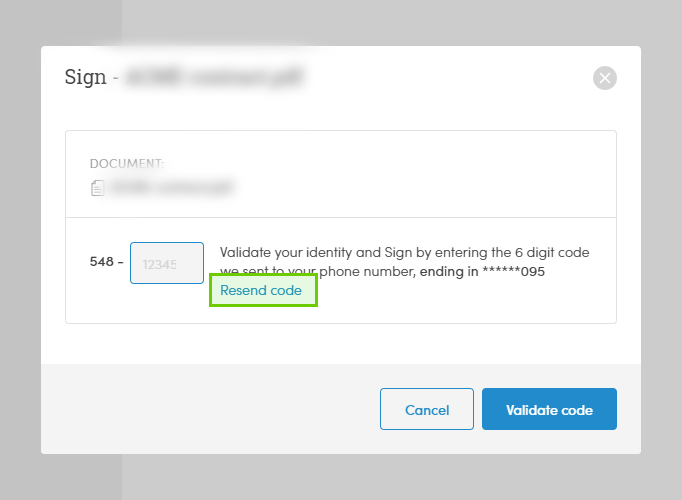 The "resend SMS" option, in the case of SMS signing.
if that fails try re-opening your invitation link to sign, once you're in a place with a better phone signal, and try again.
3. Contact support
If you're sure that the recipient phone number is correct, the recipent has restarted the mobile phone in case of not receiving invitations and that the mobilephone carrier is not experiencing disturbances, you will need to contact support@verified.eu and provide the phone number and the name of the mobile carrier.