A common request we received was the need to change the information that shows up in notification emails, such as the contact information or email subject. Now you can.
Under Company settings → Settings → Notification emails you can now change the default values of the notification emails, so that changing these fields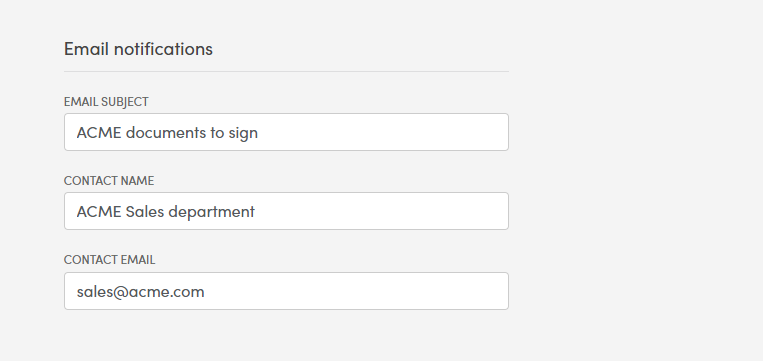 will change these parts of the notification emails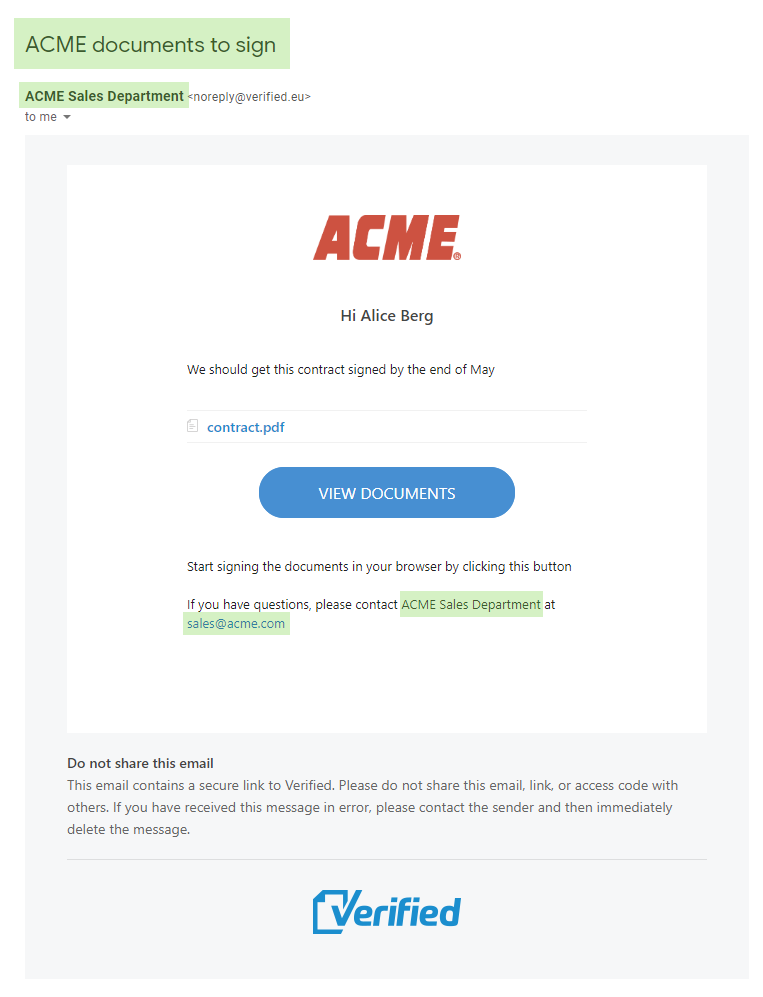 Bare in mind that this only applies to the notification emails sent to recipients, not other emails such as receipt for signed documents.